Yesterday and Tomorrow
John C. McCornack
Yukon, Oklahoma

Yesterday and Tomorrow
As I watch the brilliant sun set
It is the most delightful sight
For it's so post card perfect
As another day had taken flight
Old house with many memories
It gives me such a chill
Can a new one ever replace it?
A daunting task for it to fill
A crumbling tumbling barn
How sad it is to see
It too has many memories
That it brings a tear to me
And then I see a farm
That produces with a zest
But it's really the old farm
That warms my heart the best
There are so many memories
Even though the old brings sorrow
I enjoy seeing the difference in
Yesterday and tomorrow!
Marilyn Lott © 2007- 51
TWILIGHT
In the twilight, slowing falling.
Is the shadows of the night.
As the sky turns to deep purple
Birds stop flying in the sky
They will gather in the tree tops
And they'll coo their lullabies
As the moonshine starts to gather
In the pretty western sky
There's a silhouette so stately
Of a windmill oh, so grand
Reaching towards the starlit heavens
Oh that windmill made by man
It has served the farmers dearly
Things can never be the same
When those windmills will be taken
And replaced with modern things
Here's a sight that should be taken
Held in memories, the sight
Of the vanes that keep on turning
In the stillness of the night.
ImAuthor4U
The World of Mom:
My mom taught me
The grass is always greener
on the other side of the fence,
but when you get over there
you find out it has to be mowed
Washita County Courthouse
The World of Mom:
My mom taught me
Joy in one's heart
and some laughter on one's lips
is a sign that the person down
deep has a pretty good life
The World of Mom:
My mom taught me
The stars make no noise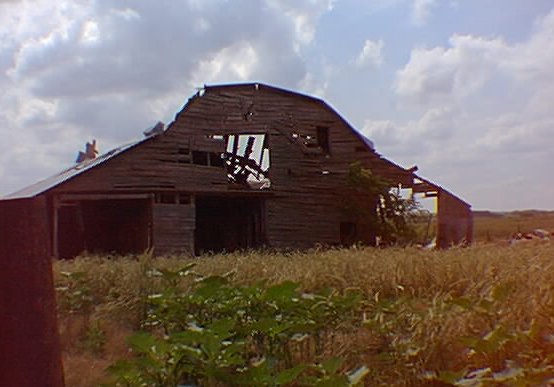 Remembering
Grandpa's barn
refuses to yield
to father time.
Happy memories
keeps it standing
overlooking
Grandpa's farm.
Grandpa's memory
lives within
it's crumbling walls,
walls that once
heard laughter
and sounds from
contented farm
animals.
I stand quietly
recalling
when grandpa's barn
stood proud and tall,
also,
remembering my youth,
when I stood
a little taller too.
Ralph L. Clark ©
Larry Deutschendorf




Thanks for spending a little time in my world !

John McCornack
Sign My Guestbook
View My Guestbook

Email me on:
jmccornack@aol.com



<!- Random Links Script, by Cut and Paste Scripts. Hosted CGI, with NO adverts and FREE. http://www.cutandpastescripts.com -!>Run to a random McCornack Page!<!- Copyright Cut and Paste Scripts -!>