Red Earth 99 Parade
John C. McCornack
Yukon, Oklahoma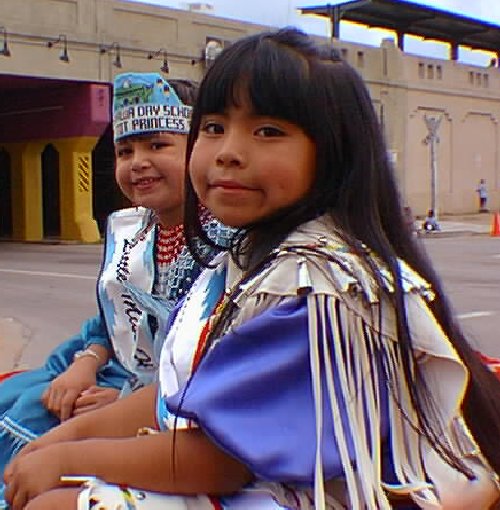 Red Earth 99 Parade
It was a festival of colors
Every shade known to man
Textures of every kind as well
Entertainment right at hand
For it was the Red Earth Parade
All ages were involved
From babies to the elderly
Their history carefully solved
Costumes brought back the past
Pride in what there was
Always standing up for whatever
They found an important cause
You'll find your feet tapping
To the beat of the drum
You'll smile and truly enjoy
And instantly began to hum
You will remember always
The experience will never fade
Once you see the exciting
Red Earth 99 Parade!
Marilyn Lott © 2008 - 49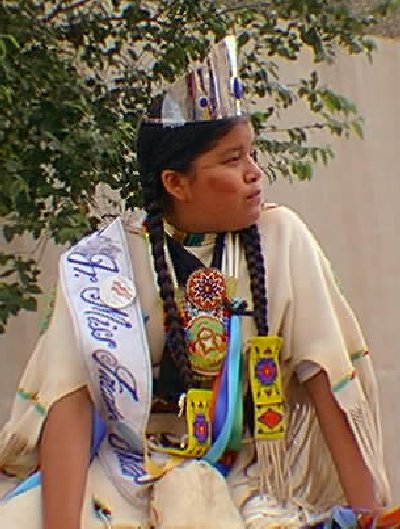 Queen for the parade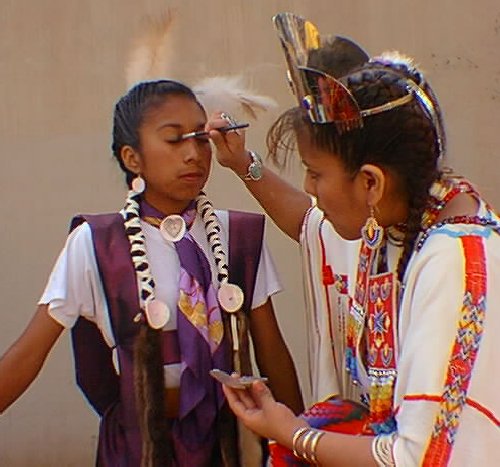 Finishing touches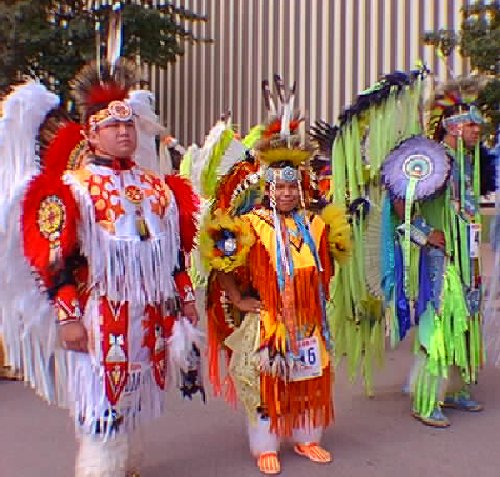 Parade veterans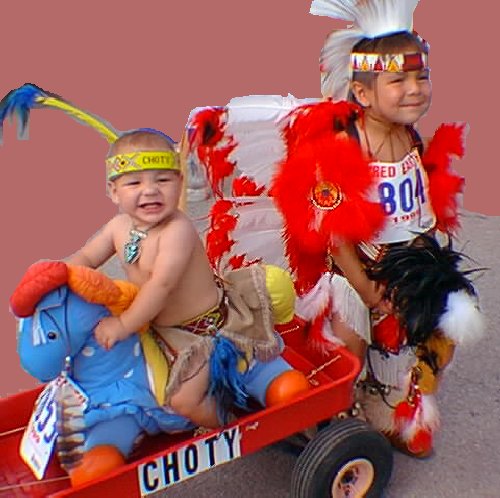 First parade experience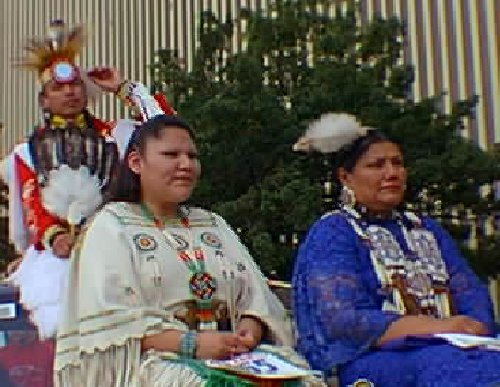 Native Pride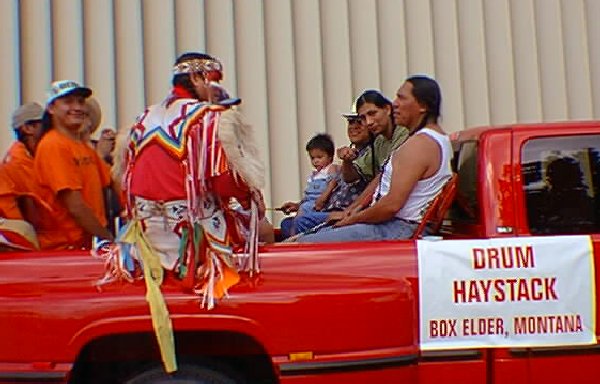 Visiting Drum

Cherokee Feast of Days
by Joyce Sequichie Hifler
This morning the sun spilled pale gold over the horizon and filled all the space beneath the great oaks. High above, the red-tail hawk, known to the Cherokees as 'ta wo di', sailed lazily along air currents. Even though spring is still many weeks away, the land is beautiful to see. Now, while the trees are bare, there is a wider view of hills and valleys. The colors are all muted shades of beige and gray and the hills are swathed in blue mist. Even the deer are outfitted by nature to be the same subtle shade of browns and tans to give them protection. A restful moment is a perfect moment. But we have to be open to it, and receptive to anything that gives us peace of mind with no side effects. It can't happen if our minds are set to be drab and dreary
The old Lakota was wise. He knew that man's heart away from nature becomes hard.
~ Standing Bear ~




Thanks for spending a little time in my world !

John McCornack
Sign My Guestbook
View My Guestbook

Email me on:
jmccornack@aol.com


Fortunate

Ahh..John, you are indeed fortunate to live so close to the natives.... that they trust you enough to share their views and customs...the Indians are a great race of people...I marvel everyday.. at their abilities.. their faith in God, honor and respect comes before anything else... respecting each other,,, Mother Earth.. and their fellow man...The Seminole Church is a welcome sight to those all around...to come and be blessed.. sharing the faith in the Creator....Indians still work together for the good of the tribe...knowing that is the only way they will continue to exist as a Nation...Have you been to Medicine Park lately.. to see Ike Johnny? He seems a most interesting man.. a true Elder.. with all the wisdom of the past in his mind...what a treat it would be to sit and listen to him....Thanks for sharing your world again..


<!- Random Links Script, by Cut and Paste Scripts. Hosted CGI, with NO adverts and FREE. http://www.cutandpastescripts.com -!>Go to a random McCornack Page!<!- Copyright Cut and Paste Scripts -!>