When the Roll
John C. McCornack
Yukon, Oklahoma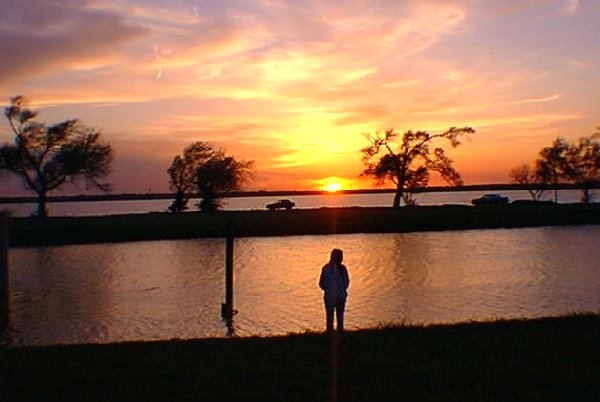 Don't Lose Faith

Standing at the water's edge
He was shaken to the core
For the one he loved had died
He didn't want to live any more

He was angry at God, you see
No longer felt God's love
He asked a pressing question
To his Lord just up above

"Oh Lord I cannot take it
I have lost my faith in you
I feel I am abandoned and
I don't know what to do

There is hurt inside my heart
A pain I've never known
My life has been uncertain
I am hurt down to the bone

You see, I finally found the one
Who made my life complete
And you took her Lord
You laid this pain at my feet"

And as the words he spoke
At the sunset water's edge
His heart took on a change
And to God he suddenly pledged

"I feel you in my heart now
You've never left my side
I'll do the best I can, Lord
My faith has turned the tide"

So if you lose someone
And you feel this kind of pain
Hang on tightly to your faith
Let your love of God remain!

Marilyn Lott © 2008 - 50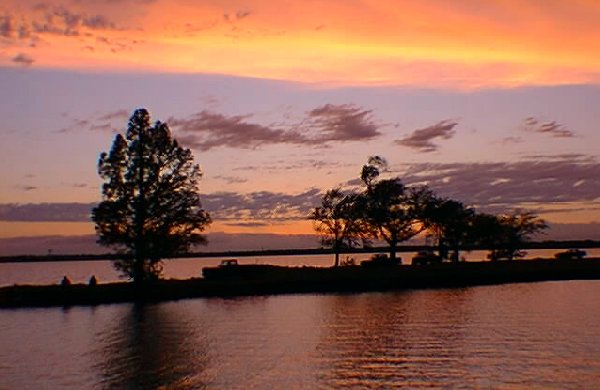 Take stock of the positive things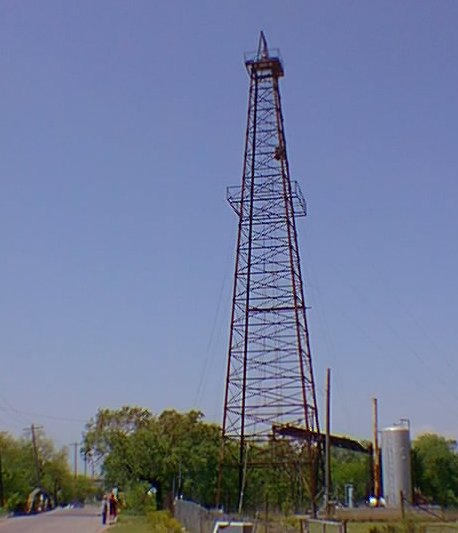 Lighting Creek

SAY A PRAYER
Little Johnny and his family were having Sunday dinner at his Grandmother's house. Everyone was seated around the table as the food was being served. When Little Johnny received his plate, he started eating right away.
'Johnny! Please wait until we say our prayer.' said his mother.
'I don't need to,' the boy replied.
'Of course, you do.' his mother insisted. 'We always say a prayer before eating at our house.'
'That's at our house.' Johnny explained.
'But this is Grandma's house and she knows how to cook!'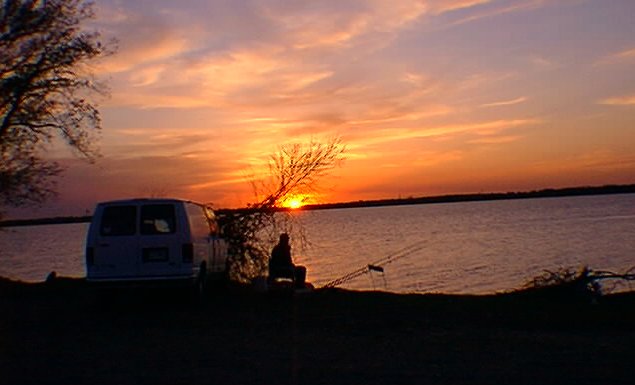 Take time to smile at those around us

Historical Quote
"Our life is frittered away by detail . . . Simplify, simplify."
- - - Henry David Thoreau, American author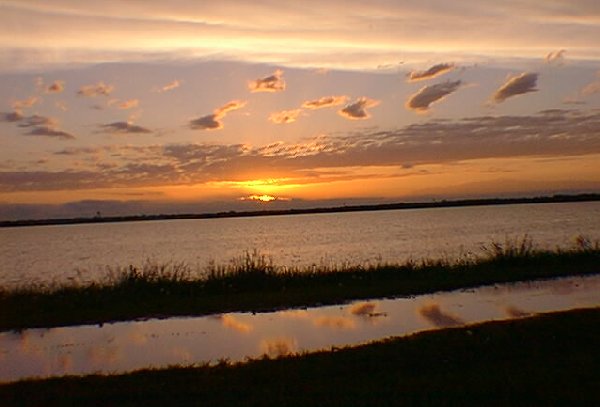 The Positive Things

You know, it seems like most of us
At the end of a busy day
Seem to be too tired to think about
The positive things along the way

We complain when things don't go
Just the way we think they should
We can't seem to put them aside
Even though many times we could

We fret about such little things
That may or may not go away
We let them fester deep inside us
Until they settle in to stay

Instead perhaps we ought to stop
And take stock of the positive things
Things that happen every day
That pulls gently at our heart strings

A little child you saw that day
That touched his mommy's face
She gathered him closely to her
And he smiled at her embrace

Maybe you saw an act of kindness
Or perhaps it was you that day
That talked to someone that was hurting
And you eased them along their way

A couple with their newborn infant
As they smile at the baby with pride
Beaming from so much happiness
You can feel their warmth inside

I think our lives would be better
If we listen to what God's message brings
Take time to smile at those around us
And concentrate on positive things!

Marilyn Lott © 2006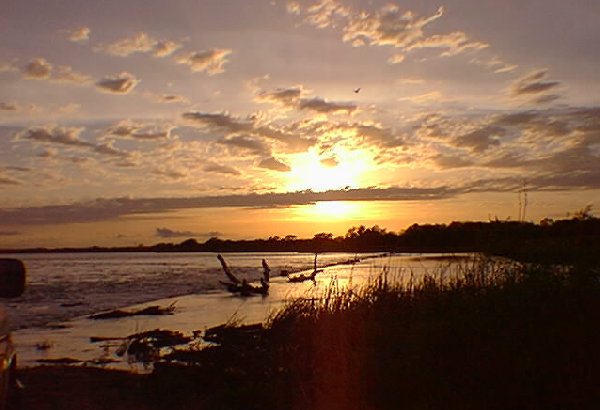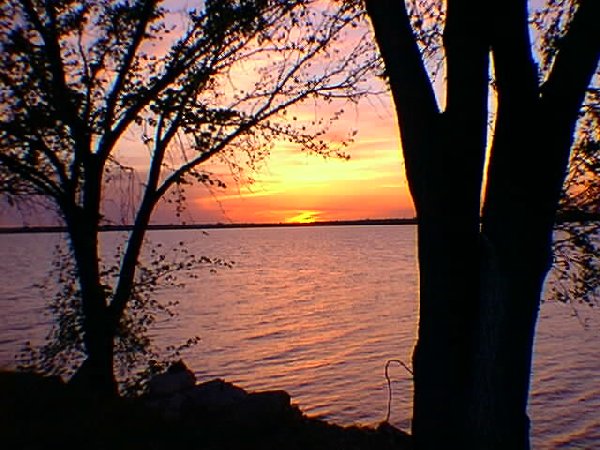 Concentrate on positive things!

Spanish Cove Board Prayer
by Luther Saltsgiver
O You who are the Lord of all life, we come before you this afternoon, well aware that we are living in times that are more than a little disturbing for many…days that are filled with anxiety, with moments of doubt, even months of confusion.
As many struggle to find direction and meaning for life, may they find that one of the greatest needs in human life is to know that each one of us is loved, and knowing that as a certainty, help them, and all of us to be able to love others.
We who are your children know what it means to be loved and cared for by you. We know that you are patient and kind and forgiving in your love for us.
You have called each one of us to share the love we receive from you with others around us. In doing so, help us to be patient instead of being frustrated or sad when others are slow to accept the caring and love we would share with them.
On those occasions when any of us are slow to understand the newness of what is certain to be in our future, give us the courage and patience to continue doing your will.
We pray…strengthen us and empower us so that we will be willing to take the kind of risks you ask of us, knowing that in doing your work, and your will, we do not always have to be successful, but we do need to remain faithful.
Lord, in Your Mercy




God gives us many magnificent things
Rainbow moments to feel His love.


Babies, little children and flowers
Beautiful landscapes sent from above.
M. I. Lusby
7-12-2013


School related experiences in Italy by Mary
June 7, 2013 Friday
Italian food is strange. It's not nearly as strange as exotic food from Asia or Africa, but it does have a difference from American food. Take Pizza for instance. In the states, it is a greasy nasty dish. Here, it's delicious. The sauce tends to be a little sweet and cheese is used sparingly on the Margarita pizza. Another example is their pastas. I have yet to try anything like spaghetti in the US. Almost all of my pasta has been accompanied by sauces I don't even know how to describe. Even the noodles are unique. I'm not sure if this difference is because I choose from the menu without understanding what most of the description is or that Italian pasta is different than American. Another difference I've noticed is bread. The bread here has great flavor but is very hard.
Tonight, I had an experience with food. We ate a nice restaurant and had a choice of a few different entrees, deserts, etc. I, of course, choose the dish that I know virtually nothing about. The meal came in a series of courses. First we had bread and crackers, then a platter of various sliced meats and cheese, after that a platter of tomatoes with ricotta. I actually tried and enjoying the tomato dish even though I normally spurn them. Then a platter of seafood was brought out. There were shrimp, calamari, pickled anchovies, and sauces. Part of the calamari was sliced and other was whole. I ate the legs off the whole ones. After we occasionally picked at the seafood, our professor, Kirk came over. Once he saw that no one touched the anchovies he told me to try them. He said to eat them whole including the tail and bones. I looked at him skeptically, but put one on my fork. I then bit the tail and pulled it away. Everything but the bones slid away and I was left with a skeleton hanging from my mouth. I deboned the fish with only my mouth. The next course was our entree. Mine wasn't very good. Then we were forced to wait about an hour for dessert. I hate waiting for food. The meal was so long it took over two and half hours.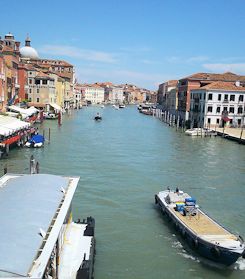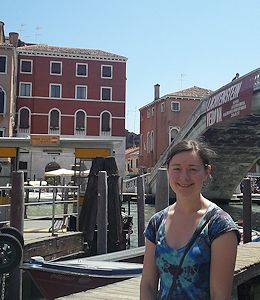 In the morning we had a long train ride. It was a comfortable train with two seats on either side of an aisle. The seats came in groups of four seats facing each other with a little table between. On this train ride we kept going into and out of tunnels. My ears were not pleased. I managed to get a little done. I wrote yesterday's travel journal, since I stayed up way too late.
Once we arrived in Venice, we went to the hotel. For some reason they wanted our passports. No one explained anything and I still want to know why. We then had a few minutes to roam around and find lunch. I have to say that so far I like Venice. It smelled a little bit coming off of the train but now I can't smell anything off. The displays and streets are also really clean compared to Rome. It also feels a lot safer.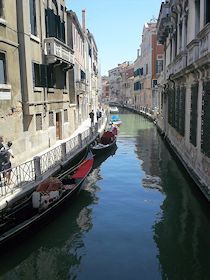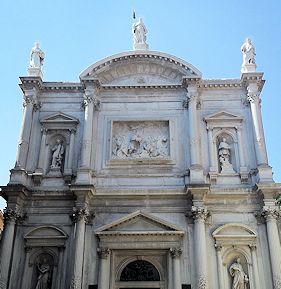 After lunch we went to visit two churches/secret societies (Scoula). We're now studying Venetian art. I like this so much better than the renaissance art we saw in Rome. Venetian art focuses on contrasts which makes the artwork more dramatic. They also tend to be darker and therefore more pleasing to my eyes.
The first place we visited is the Maria Glorious dei Frari. This church is impressive. There's gold everywhere and the long hallway toward the alter is darkish. At the alter there is bright light to give the entire place a dramatic appearance. The piece of artwork I'll probably write about is there. The second place we visited was the Scuola Grande S. Rocco. That place obviously had rich members. Almost everything is coated in gold. The ceilings and walls are filled with huge, dramatic biblical scenes. Upstairs we were given mirrors to make it easier to look at the ceiling. The mirrors didn't work well because it kinda freaks me out to look at the paintings backwards.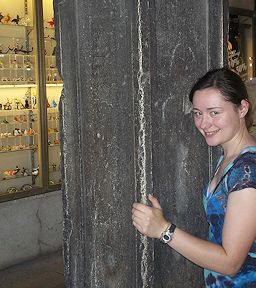 After the church visits we went to a big piazza and were allowed to roam around. I had two separate things of gelato. I also found relatively inexpensive bracelets for gifts. It's sad that five euros is cheap to me now. Then we walked back to the hotel. After that we had the never ending dinner. Then we were left to ourselves to wander home. No one remembered how to get back so I led the search. I knew the general direction we needed to go, but not the exact roads that go through to the bridge. The streets were deserted and the weather cool. It was the perfect time to wander the streets.




Thanks for spending a little time in my world!

John McCornack


Email me on:
jmccornack@aol.com



<!- Random Links Script, by Cut and Paste Scripts. Hosted CGI, with NO adverts and FREE. http://www.cutandpastescripts.com -!>
Run to a random McCornack Page!<!- Copyright Cut and Paste Scripts -!>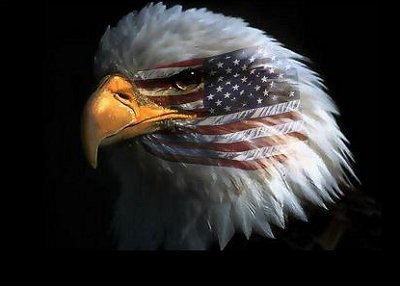 Someone is watching you!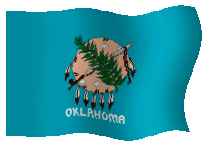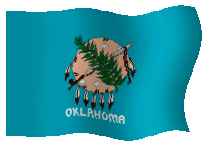 A Simple Redneck Poem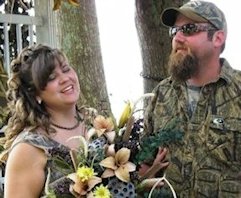 Bubba likes to concentrate on positive things
He is always prepared for what the world brings.