This is a visual progress report on the return of tree life after the passing of a F5 Tornado in Moore, Oklahoma on May 3, 1999. Partial remains of large neighborhood trees stood silently in piles of rubble for about six weeks. Now that the rubble has been removed ... These trees are now springing back to life. While walking through this area recently, I started seeing these trees as being special "Guardian Angel Trees". Please join me a quick tour.
John C. McCornack
Yukon, Oklahoma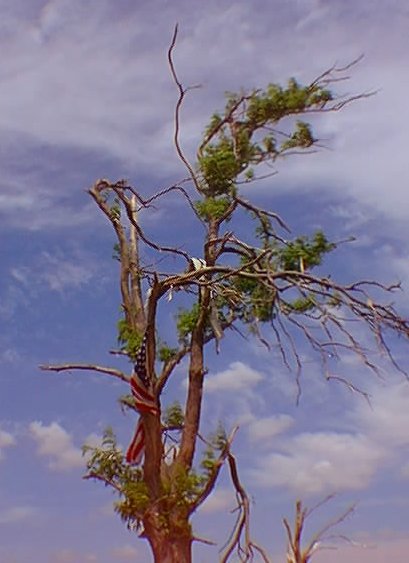 Six weeks following the F5 Tornado,
Moore's magnificent neighborhood trees
are starting to produce green leaves


Guardian Angel Trees
Lone live trees were left standing
when a tornados powerful force
struck the area, leveling all other smaller
trees and homes to the ground.
A tree that refused to be uprooted,
the reason will never be revealed,
proudly it stand amidst the debris,
yet its limbs are twisted and torn
Keeping a vigil of hope there
that leaves the survivors in awe,
giving them reason not to falter;
strength to rise up and go forward.
Guardian Angel Trees they call them,
the green leaves flashing in the sun
show signs of new life to spring forth
from this destruction by natures fury.
Ralph L. Clark ©
A Guardian Angel Tree slowly coming to life
Guardian Angel Trees
Heaven sent, I know that all life's Heaven sent
But sometimes life is cruel and bent
But when we seem to think it's all destroyed
God sent an angel to embrace the void
Where once so many people had much joy
It was a few short weeks ago, a huge tornado's winds did blow
Oklahoma suffered devastation, stories still untold
Of flattened homes and trees ripped from the ground
Scores of people killed, and hundreds injured all around
And Baby Aleah, was a miracle, alive when found
The people there all pulled together, showed their love for one another
Reaching out to help with love amid debris
They vowed to stay and build new homes
God made sure they weren't alone.. sent his angels to guard
The guardian angels were the stark bare trees
Yesterday, I took a pilgrimage, I went to see the towns so bleak
And what I saw gave hope and strength renewed
All the trees stripped of their bark, came back as if to hark
"We have stayed to guard and help you build anew"
One tree proclaimed Old Glory's favor, Oh, the love it savored
Some with new life springing from the base
Protective arms with new leaves wearing, showing all it's caring
If trees could sing, they'd sing Amazing Grace
Farther down the road I saw...with much delight two trees so tall
Standing guard on either side of one home's pad
Angel trees with limbs so bare, but new-growth sprouts
Were here and there, As if to say,
We're guardian angels, we're so glad
These angel trees are tightly guarding and will show just how rewarding
Peoples faith will be when all is said and done
In the darkest hours of night, when there seemed to be no light
These trees are symbols that life returns, the love in my heart yearns
And Oklahoma will rebuild and glow with pride.
ImAuthor4U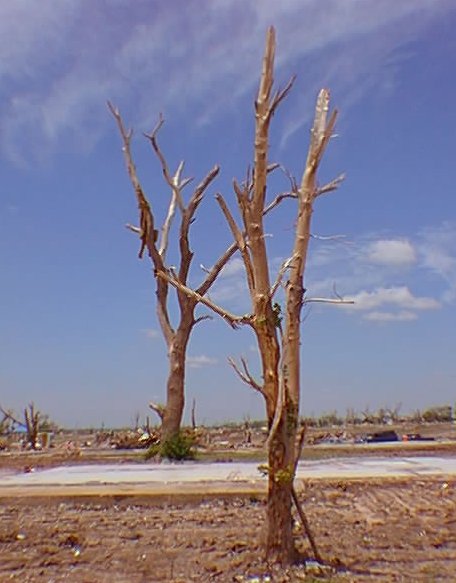 Remains of two magnificent Guardian Angel Trees
guard the empty slab of a home lost in the tornado
Clean up still continues under a Guardian Angel Tree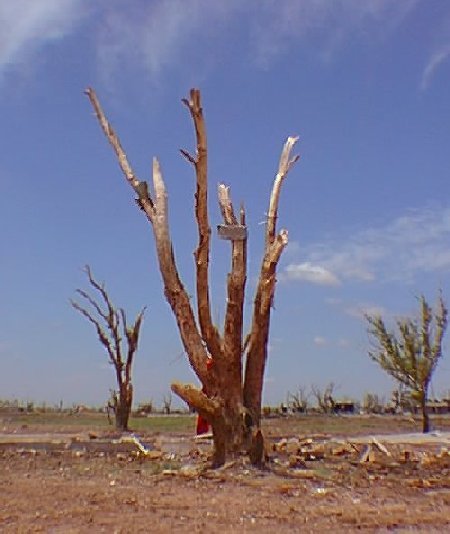 Trees of Distinction
They grew tall and straight and bold
For many years they adorned Oklahoma towns
Folks were proud of them and they
Were resilient and stood their ground
As time went on the landscape changed
Homes sprouted where land was forlorn
These trees of distinction flourished
Couples married and babies were born
And then Mother Nature grew harsh one day
Tornadoes angrily tore right through
It was a horrible disaster
It hit the country and the cities too
Time marched on, of course, before
New seeds sprouted and trees begun
And after many years once more
There are beautiful trees of distinction!
Marilyn Lott © 2008 - 167
Like the returning green leaves
the first panel is lifted on a replacement home
'Amazing Gracie'
returns from the storm
2001-08-31 By Ken Raymond
On a night in 1998, a tornado passed over Janie and Kerry Billington's Logan County home, lifting a shed and tossing it aside, shattering windows in Kerry Billington's art studio - and driving 6-year-old Gracie, a pet turtle, into the night.
It would be almost three years before Gracie's return. The reunion came Aug. 12. But no one knows what happened to Gracie between her disappearance and her return.
Perhaps, Janie theorized, Gracie reverted to instinct - dining on dandelions and vegetables, digging burrows to protect her from the cold, traveling at night to avoid the heat. Or perhaps someone took Gracie in. Whatever the case, Gracie isn't talking. She can't.
Now 9 years old, the 60-pound African spur tortoise is home, and the Billingtons said she must have been sent from heaven. "It really is a miracle that she's made it, and even more of a miracle that she's back with us," Janie said. "That's why we've taken to calling her Amazing Gracie."
On that stormy night, Janie and Kerry Billington fled their home with their two children and two dogs, leaving Gracie in her pen. When they returned, they found Gracie's enclosure in tatters. She was gone.
Kerry Billington searched a nearby field and a wooded area east of the house. As time passed, the family's efforts to find Gracie subsided, but they never gave up hope.
On Aug. 12, the Billingtons received a call from an Edmond couple who had found a "turtle" crawling on N Broadway - about seven miles from where Gracie had disappeared. The couple captured the tortoise and put a sign in their yard reading, "Found Turtle." The Billingtons' former housekeeper saw the sign and stopped, thinking her granddaughter might like a pet.
"She took one look at the tortoise and knew it was unusual," Janie Billington said. "She told them she'd only seen one like that once before ... and then she remembered that we'd lost a tortoise." The couple called the Billingtons that afternoon, and the family recovered Gracie.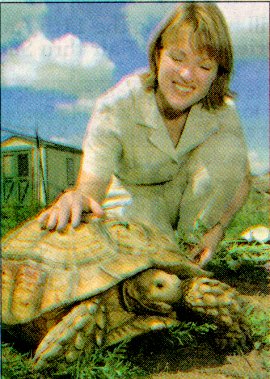 Gracie's pink and green patterns Kerry Billington and the children had painted on her shell were faded.
Since her return, Gracie has gained about 20 pounds, Janie Billington said.
"If God can care so much about a tortoise, then think how much He cares about us," Janie Billington said.
Beneath the rubble, life returns to a magnificent "Guardian Angel Tree"


The Mortons ~ Enjoying the good life.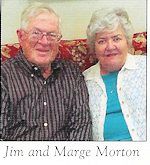 1. After retirement from the Air Force, Jim served as a Vice-President in Cobank, a national bank serving rural America in agriculture, rural electric, rural telephone and rural water loans.
2. They moved to Centennial, CO where they lived thirty-one years.
3. While there, Marge opened and ran a food bank for twenty years and volunteered in an adoption agency for ten years.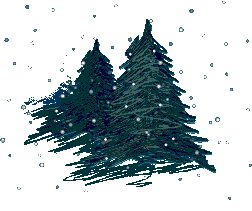 Winter storms blow through our towns each year
Our hope is that they will do no harm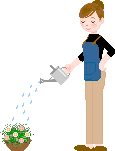 Spring comes again, new babies are born
Fresh flowers and trees with enormous charm.
M. I. Lusby
4-26-14

Photo by Marilyn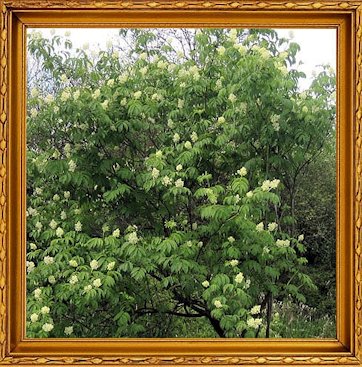 Wild Elderberry Tree
What would we do without trees?
They make the world go 'round
Strong and resourceful too
Roots firmly planted in the ground.
I want to share my Elderberry tree
With you on this sunny day
He will drop his sweet white clusters
As his red berries make a lovely display.
Elizabeth Anderson
4-26-14

Historical Photo by John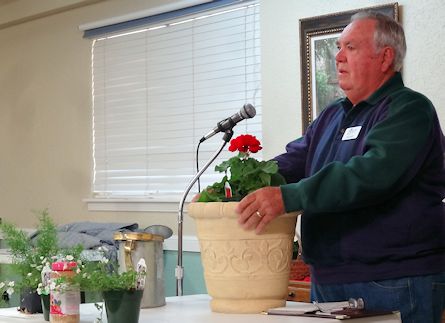 2014 Koffee Klatch

A Spanish Cove special memory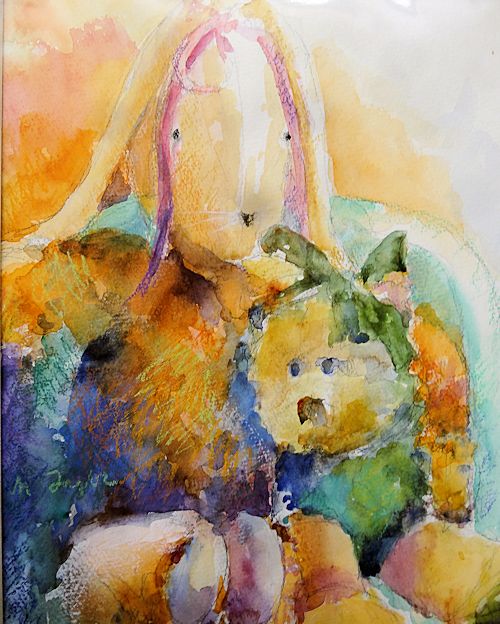 Painting by Linda ~ 2016

Scenes involving Spanish Cove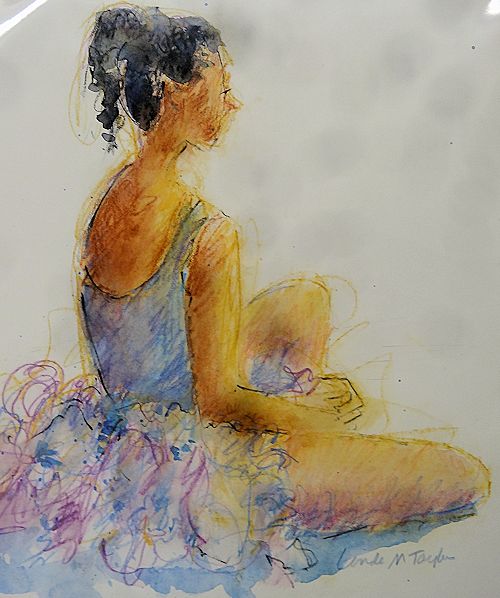 Painting by Linda ~ 2016




Thanks for spending a little time in my world!

John McCornack


Email me on:
jmccornack@aol.com

More thoughts
You know John, I didn't take the time to stay at one tree long enough to really get the "feel" of each ones significance when I first received the link this morning because I was dwelling on the poem . But I am going over it now with a REAL interest. That one tree with the flag wrapped round its bare branch. That particular branch has no greenery yet. But you know...just the fact that that flag wrapped around that tree really shows (from a spiritual view) that America is still strong inspite of any perils that comes its way. I found that so touching this morning and just had to come back and reflect on it. I believe it was meant to be there to show the people that the town was meant to stay strong and rebuild. It is truly amazing how you managed to get those certain trees to blend with what was beneath them. The two trees guarding the trailer pad. They do resemble angels.
And if you really, really look at the new home going up and view it with the same perspective as the four trees lined up across that drive. Those trees still standing proud and tall....and those boards of that home there, is a set determination with the two that BOTH....trees and home will grow together to once more be home to someone and the trees will once again give shade and comfort. What a wonderful journey you took us on with this set of photos. Again, I thank you...and God bless.
ImAuthor4U


<!- Random Links Script, by Cut and Paste Scripts. Hosted CGI, with NO adverts and FREE. http://www.cutandpastescripts.com -!>
Run to a random McCornack Page!<!- Copyright Cut and Paste Scripts -!>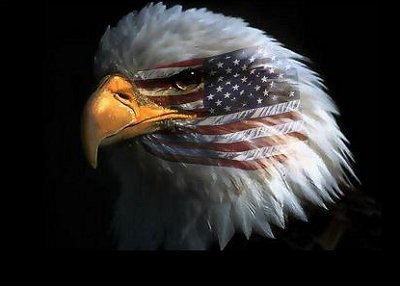 Someone is watching you!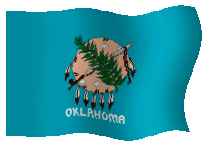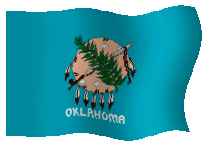 A Simple Redneck Poem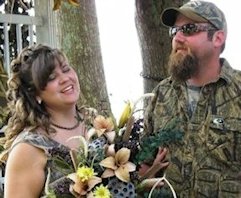 A major Tornado is no match for a single tree
Until nature comes along and sets the tree free.